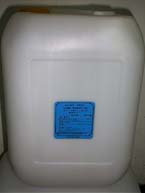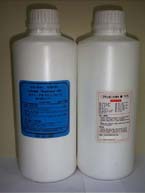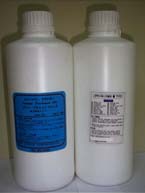 Industrial deodorant powerful moment - harmless to the human body, odorless, tasteless.
Pi-Water technology(new technology), non-toxic odor treatment(removing) deodorant
industrial superpowers, 20 Liters packing.
TARAMA Deodorant Ace is non-toxic deodorant was born as the subject of "state-of-the-art Pi-Water technology(new technology)" deodorant due to the strong moment.
Canadian Patent Register: 957946, Japanese Patent Registration: 129358
As a neutralizing agent to remove the odorous substances according to the chemical reaction, it is to neutralize the acidic smell and the alkaline smell types according to the type of component materials of a wide range of strong odor deodorant products for removing odor.
Safe materials (non-toxic), so you can use with peace of mind in the field of food and drug, etc.
Acute toxicity test (LD 50 = 24.134g / kg)
There are antibacterial and effective eradication banggyun, even toxic odors, heavy smell of chemicals exert powerful effects of a chemical plant.
From a home premises, products that can be used for a variety of purposes ranging to industrial.

<<< Features >>>
1. Powerful and comprehensive action deodorant
2. Rapid action (eliminates almost all odors immediately. In the case of special odor deodorant is also available 5 minutes)
3. No toxic (harmless to the body, odorless, tasteless)
4. Sustainability of the action
5. The antimicrobial activity

<<< Application >>>
home, industries, chemical factory, food-drug factory, etc.


Packing : 200㎖ (house use), 20ℓ (Industrial use)